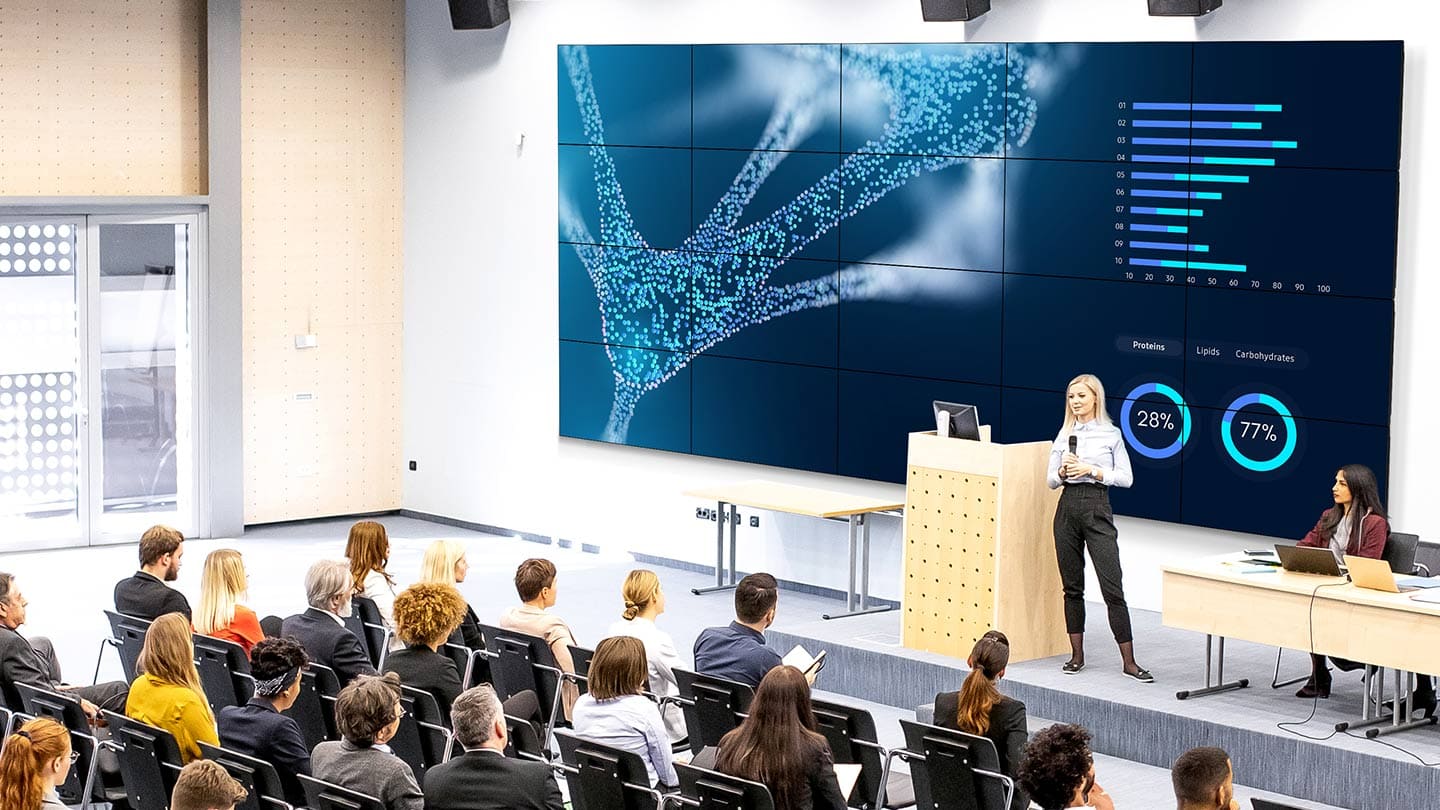 At Acma , we have everything you need to build dynamic and engaging video walls, from LED and LCD display options and content management solutions to fully customizable services and support from Professional Services. 
Discover our video wall solutions:
LED video walls : LED models to our budget-friendly Core Series II LED, we have the technology to fit every application and budget.
LCD video walls : Our tiled LCD video wall panels offer a flexible platform for 24/7 indoor video wall applications, including control rooms, meeting rooms, and retail.
Switchers & distribution: Design and integrate feature-rich Software Defined Video over Ethernet (SDVoE) systems and deliver the ultimate quality and performance.
Content management & image processing: Our advanced content management and image processing technologies make it easy to manage multiple screens and deliver content for even complex applications
Design collaboration: From simple to complex video wall solutions, we can work with you to design and install even the largest projects.
Professional services: We're the AV industry's most trusted advisors for supporting commercial AV infrastructure, with industry-leading extended warranties and time-critical support systems.